This post may contain affiliate links. Please read our Disclosure for more information.
Here I am again with some summer essential oil blends for your diffuser. I have been playing with some mixtures in my own diffuser and have found some that I am loving so I thought I would share. I don't want you to miss out on ways to add to your stress free living.
You will need a diffuser. When choosing a diffuser for the aromatic use of essential oils, you'll find that there are plenty of options out there. You'll have your choice between water diffusers and water-less diffusers. A water diffuser uses water to help disperse essential oils through the air in a fine mist. Water-less diffusers  simply diffuse straight oil into the air. Both are very effective. It is never advised to use a diffuser that uses heat or other elements that could change the structure of the essential oil. I prefer the one that uses water.
Summer Blends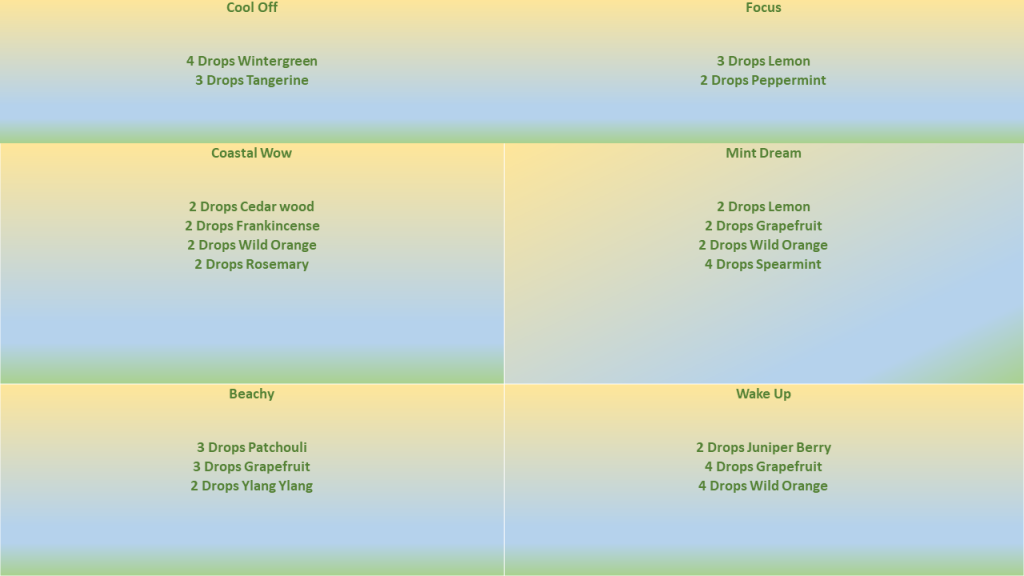 Have fun trying these blends in your diffuser.  Also feel free to let us know your favorite. Mine is the beachy blend. Hopefully this keeps you cool for summer. Enjoy!!!!!