This post may contain affiliate links. Please read our Disclosure for more information.
Today I will share one of the places that touch my heart. This would be the children of our world. Yes the beautiful children.
Children deserve to be loved and nurtured just as we all do. Over 26 million children worldwide live without parents. Additionally, there is growing research that traditional, institutional-style orphanages are failing those they desire to help. When children do not receive adequate personal interaction within a loving environment, development is stunted and learning abilities are delayed or lost. Kids are aging out of these traditional-style orphanages behind in almost every stage of human development.
The Hope Effect is remedying this situation around the world by focusing on and implementing orphan care strategies that mimic the family unit.
I have done some research in this area and this organization is looking at areas most have not touched. Our worldwide children are our future. In this environment they can be loved and nurtured, They can have a family unit with feelings of belonging, and most of all be taught life skills to push them forward to grow,  nurture others, and know they can be all that they desire to be.
To learn more about The Hope Effect, below I have included a link to my fundraising campaign. Please feel free to share and donate to a beautiful organization that is helping orphans all over the world.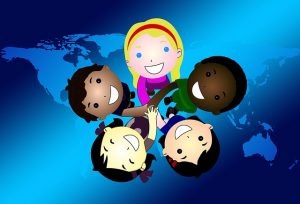 For more information and to donate click here
Love is what we are. Help share your love for a beautiful cause that in the end will bring more love and peace to the world.